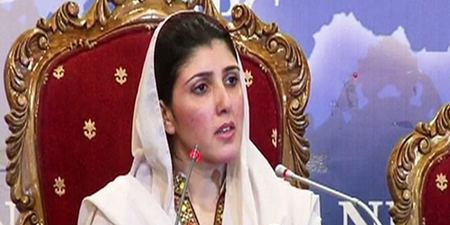 JournalismPakistan.com August 09, 2017


ISLAMABAD – Channel 24 anchor Mubashar Lucman says he will serve a legal notice on MNA Ayesha Gulalai (pictured) for making false allegations against him.
In a video clip posted on Facebook, he said she had made some allegations against me in a program yesterday. "I am going to send you a legal notice through my lawyer."
He said in the clip, he was no political person and would pursue this case till its end. "Run if you can…you have lied, you are a liar, you are wicked and a deceiver. Wait for my legal notice in the next two days."
Ayesha has been in the news since August 1 after abruptly quitting Pakistan Tehreek-i-Insaaf (PTI) and accusing its chairman Imran Khan of sending her abusive text messages.
Image: ANI