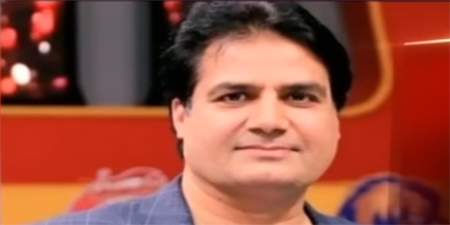 JournalismPakistan.com May 24, 2022


ISLAMABAD—Daily Dawn Tuesday condemned the registration of cases against television presenters Imran Riaz Khan, Arshad Sharif, Sami Ibrahim, and Sabir Shakir (pictured).
In an editorial—Questionable Campaign—the paper said the modus operandi and the contents of the FIRs all point to the fact that the source behind this coordinated campaign is the same.
"Campaigns such as these targeting journalists for expressing a certain point of view cannot be condoned and should be abandoned by the powers that be," the paper maintained.
It added the methods employed—using dubious characters in far-flung cities to register cases featuring identical charges— border on the ridiculous.
A case has been registered against anchor Imran Riaz Khan of Express News in Thatta. The charges include incitement to mutiny, provocation with the aim of causing a riot. Multiple cases have been registered against Arshad Sharif, Sami Ibrahim, and Sabir Shakir in Sindh.
The paper said it did not agree with the views of these journalists; still, it "defends their right to freedom of speech."