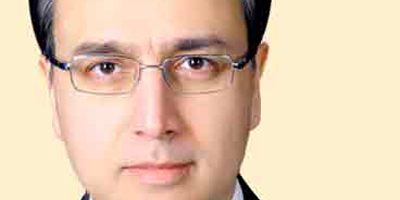 JournalismPakistan.com February 02, 2013
ISLAMABAD: Dr. Moeed Pirzada's program on the newly launched English-language channel PTV World has been put off air.
The popular anchor announced this on his Facebook page saying "my first program has proved to be my last." He said he was informed by the channel's management that "for some reason" they would not continue his program.
His maiden program on the channel that hit the airwaves on January 29 was an interview with the Ambassador of the European Union. He said it was aired on January 30 after a delay.
"It was pretty sober discussion about EU and Pakistan and among other things I did ask him if democracy is merely holding of elections or it is a system of governance?"
Pirzada had quit PTV as the Director World Affairs in December to join Waqt News. However, he explained that when leaving, the PTV managers asked him to do at least the English programs.
"I accepted because it would give me an opportunity to stay in touch with regional and international issues; something which is always to my heart."
Pirzada thought PTV World in its present form and structure would find it hard to pull beyond 12 months or so. "Excitement and fanfare will soon end and hard realities will start to hit in the face."