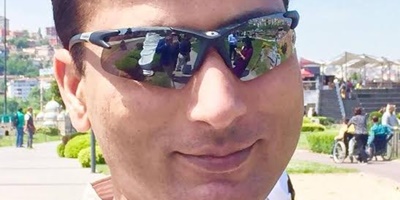 JournalismPakistan.com July 08, 2015
ISLAMABAD: Ibrahim Raja, Bureau Chief BOL News Islamabad, has resigned following differences with the management and joined Dunya TV as Bureau Chief.

A source tells JournalismPakistan.com that Raja resigned from BOL following a row with the management over delay in paying off staff salaries.

"Information Minister assured PFUJ and Ibrahim Raja on June 5 in a meeting he would facilitate unfreezing of BOL accounts if the latter files a petition in court," he said, "but the BOL management didn't file any petition despite the assurance of facilitation."

He said that PFUJ President Afzal Butt also offered to file the petition on behalf of journalists' community but BOL managers did not show any interest.

"Raja has had heated arguments with the management several times over non-payment of salaries to reporters, cameramen and non-linear editors but the management didn't bother to give any satisfactory answer," he claimed. Raja had joined BOL in January.

Federal Investigation Agency (FIA) froze BOL accounts as well as those of Axact, the parent company of BOL, following a report by The New York Times that accused Axacct of selling fake degrees to students across the globe.

BOL staff have not been paid salaries for the last two months.