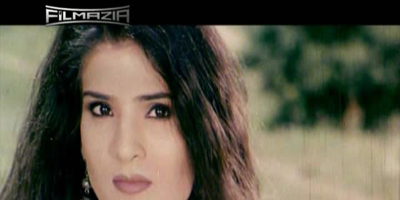 JournalismPakistan.com April 03, 2014 Daud Malik

ISLAMABAD: The government on Wednesday presented in the National Assembly a list of 36 private TV channels which have been fined for violations like airing excessive foreign content, vulgarity, and misleading and illegal advertisement. All these channels have been fined Rs one million each.
The list was presented in response to a question by Jammat-e-Islami MNA Sher Akbar Khan who wanted to know if the public and private TV channels are following the code of conduct issued by PEMRA. And if the TV channels were not following the code of conduct, the legislator asked what steps PEMRA had taken against violators in the last five years.
In his reply, Minister for Information, Broadcasting and National Heritage Pervaiz Rashid clarified that the channels of national broadcaster do not fall under the regulatory ambit of PEMRA. He added that the content "aired on private satellite TV channels, licensed by PEMRA" was generally in "accordance with the prescribed Code of Conduct devised under the Rule (15) of PEMRA Rules 2009 as well as social, cultural and religious values of the country." However, in cases where violations were committed, fines were imposed on Pakistani satellite TV channels.
List of satellite TV channels fined for various violations:
| | | | |
| --- | --- | --- | --- |
| Channel | Reason | Dated | Amount of fine |
| 8XM | Indecent / vulgar content | 02-08-2013 | One million |
| JALWA | Indecent / vulgar content | 02-08-2013 | One million |
| APNA TV | Excessive foreign content | 14-03-2013 | One million |
| GEO ENT. | Excessive foreign content | 14-03-2013 | One million |
| TV ONE | Excessive foreign content | 14-03-2013 | One million |
| Oxygen | Excessive foreign content | 14-03-2013 | One million |
| PLAY TV | Excessive foreign content | 14-03-2013 | One million |
| KOH-E-NOOR | Excessive foreign content | 14-03-2013 | One million |
| KOH-E-NOOR | Excessive foreign content | 14-03-2013 | One million |
| HUM TV | Excessive foreign content | 14-03-2013 | One million |
| SILVER SCREEN | Misleading Advertisement | 15-02-2013 | One million |
| FILMAX | Misleading Advertisement | 15-02-2013 | One million |
| FILM WORLD | Misleading Advertisement | 15-02-2013 | One million |
| FILMAZIA | Misleading Advertisement | 15-02-2013 | One million |
| KTN | Misleading Advertisement | 15-02-2013 | One million |
| SACHAL | Misleading Advertisement | 15-02-2013 | One million |
| STARLITE | Misleading Advertisement | 15-02-2013 | One million |
| SINDHI TV | Misleading Advertisement | 15-02-2013 | One million |
| ARUJ TV | Misleading Advertisement | 15-02-2013 | One million |
| KHYBER NEWS | Misleading Advertisement | 15-02-2013 | One million |
| ARY NEWS | Misleading Advertisement | 15-02-2013 | One million |
| Geo Entertainment | Obscene content | 30-04-2012 | One million |
| Geo Super | Obscene content | 16-05-2012 | One million |
| A-LITE | Illegal advertisement | 02-12-2011 | One million |
| RAVI TV | Illegal advertisement | 23-09-2011 | One million |
| CHANNEL-5 | Illegal advertisement | 23-09-2011 | One million |
| ROHI TV | Illegal advertisement | 23-09-2011 | One million |
| ROYAL TV | Illegal advertisement | 23-09-2011 | One million |
| N-VIBE | Illegal advertisement | 23-09-2011 | One million |
| SILVER SCREEN | Illegal advertisement | 23-09-2011 | One million |
| FILM WORLD | Illegal advertisement | 23-09-2011 | One million |
| FILMAX | Illegal advertisement | 23-09-2011 | One million |
| FILMAZIA | Illegal advertisement | 23-09-2011 | One million |
| STARLITE | Illegal advertisement | 23-09-2011 | One million |
| FILMAZIA | Illegal advertisement | 15-07-2010 | One million |
| SILVER SCREEN I | Illegal advertisement | 15-07-2010 | One million |