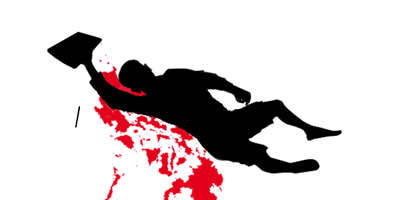 JournalismPakistan.com December 29, 2015


ISLAMABAD: Media watchdog Reporters Without Borders (RSF) says in its annual round-up a total of 110 journalists were killed in connection with their work or for unclear reasons in 2015.
At least 67 out of 110 were killed while reporting or because of their work. RSF condemned failure to protect journalists and called for "response to match the emergency". These 67 deaths bring to 787 the total number of journalists killed in connection with their work since 2005. It has not been possible to clearly establish the circumstances or motives of this year's 43 other deaths of journalists. Twenty-seven citizen-journalists and seven media workers were also killed in 2015, the RSF said.
This disturbing situation is largely attributable to deliberate violence against journalists and is indicative of the failure of the initiatives so far taken to protect media personnel.
France, was one of the deadliest countries for journalists in 2015. It ranked third, after Syria and Iraq. The January attack on Charlie Hebdo contributed to a reversal of last year's trend, when two thirds of the deaths occurred in war zones. This year, two thirds of the deaths were in countries "at peace."