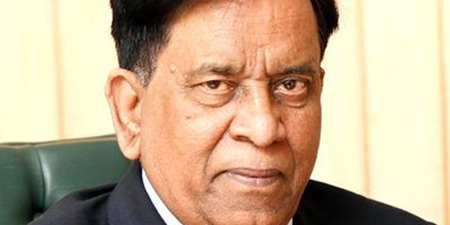 JournalismPakistan.com August 25, 2018


ISLAMABAD - Salim Bokhari (pictured), Editor of The Nation, has claimed in a tweet that Dr Shaukat Mehmood, better known as Maxim, has not resigned from the newspaper as a political cartoonist.
On Eid day, Maxim's daughter, Amna Sani, tweeted to say that her father has resigned, adding "What should have ended in a celebration of his career has unfortunately ended due to non-payment and lack of respect."
Bokhari, a veteran journalist himself, maintained: "for the record, we have recvd no resignation from our colleague Maxim." He added that when he called Maxim to "express my surprise about the tweets circulating about him, he said he has not resigned at all." The tweet went on to maintain that Maxim "wishes to meet to discuss new terms. Most welcome".
However, there was no cartoon of Maxim in The Nation on Saturday.
On the other hand, thanking support for Maxim, Ms Sani tweeted to clarify that her father "just wants to clarify that while non-payment is a matter of principle, it's the silent treatment/being unceremoniously sidelined that has been more humiliating."
Photo: Twitter (@salimbokhari)