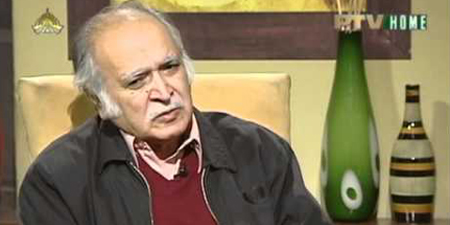 JournalismPakistan.com August 23, 2018


ISLAMABAD - Aamna Sani, daughter of The Nation cartoonist Maxim, announced on Eid Day that her father has resigned after 35 years of political cartooning.
She tweeted to inform that "my father, better known as Maxim, has resigned from @thenation after 35 years of political cartooning. What should have ended in a celebration of his career has unfortunately ended due to non-payment and lack of respect @RameezaNizami."
On August 22, The Nation did not carry a cartoon by Maxim, whose real name is Dr Shaukat Mahmood.
In another tweet, she also asked Salim Bokhari, who is editor of The Nation, to "pay his dues if not give him the respect that he deserved. 35 years."
There was no reaction from Bokhari or Rameeza following the tweets by Maxim's daughter.
ARY News journalist Arshad Sharif thought that Maxim has been victimized for "exposing the House Of Sharifs." He also asked Rameez, the owner of the newspaper, to pay dues to Maxim. He requested Fawad Chaudhry, the new minister for information, to "stop government advertisements of all media organizations which do not pay their employees."
The daughter agreed that the cartoonist's pro-PTI stance cost him the job he held for over three decades. Replying to Arshad Sharif, she said: "Thank you @arsched I do think it was my father's pro-PTI stance that has caused this internal issue at @The_Nation."
Rauf Klasra, an analyst with 92 News agreed with Arshad that Maxim's exit has to do with his cartoons against the Sharifs. "I think Maxim anti "House of Sharif" cartoons in recent months have cost him his 35 years old job & salary too @thenation . Every Management knows tricks how to make sum1 quit instead fire him. MajeedNizami knew art to face brunt of powerful elite & guard team but not any more, perhaps."
Hamid Mir, former presenter at Geo and now with GNN was also saddened after hearing about Maxim's resignation. "Very sad to know about the resignation of Maxim and non-payment of salary. I am sure he resigned not for salary but for saving his honour one can make sacrifice of the salary but cannot sacrifice self-respect which is the ultimate asset of every professional."
Senator Enver Baig termed Maxim's departure as extremely sad. "He was the best cartoonist in recent times, after seeing his cartoon there was no need to read the newspaper, it said it all. I am sure some other group will be happy to take him. God is great no worries."
The Nation belongs to the Nawa-i-Waqt Media Group.