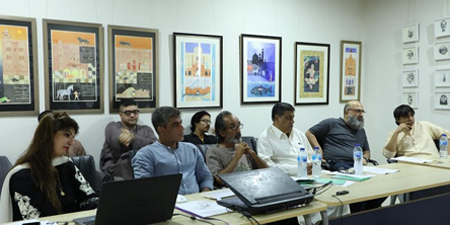 JournalismPakistan.com September 15, 2019


LAHORE — For the first time, almost all leading and young Pakistani cartoonists attended a Satire Fest in Lahore recently.
The atmosphere was both happy and sober at the same time, the only significant part besides the usual bickering about the working conditions was the presence of a large number of young cartoonists.
It was unusual to see such a large number of WMCs (Weapons of Mass Communication) under one roof.
Cartoonist Akhter Shah, representing JournalismPakistan.com, pointed out that the journalist community often refers cartoonists as long-range misguided ballistic missiles.
"It was a pleasant surprise to see such a large pile of weapons ready to fire in all directions; one hopes this arsenal will keep growing with time," he said.