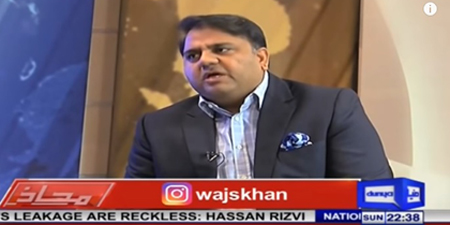 JournalismPakistan.com October 29, 2018


ISLAMABAD - Federal Information Minister Fawad Chaudhry said in a television interview that an over-staffed PTV News would be revamped.
Speaking in the show Mahaaz, hosted by Wajhaat Saeed Khan, on Dunya News TV, the minister pointed out the news organization has 104 anchors. "How can we afford such a big number," he said.
He expressed his displeasure over the performance of producers and said they were doing nothing. "Only in Lahore, we have 104 producers and they are not producing any dramas.
"We have actors in Peshawar and Quetta who have no work; if plays are produced they could get paid."
The minister also said that PTV did not have the capability of making documentaries.
"There's a Rs12 billion turnover of the company but it does not have a CFO; there are 10000 employees but no HR head. It's a technology company but has no CTO. They are on dead assets."