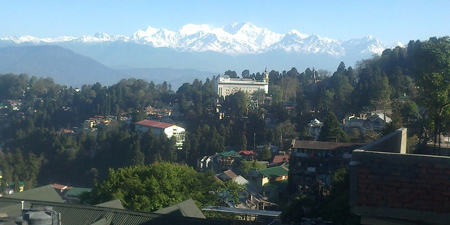 JournalismPakistan.com July 26, 2017


The International Federation of Journalists (IFJ) has condemned the shutting down of a television channel based in Siliguri, West Bengal, India by police on July 22. The IFJ demanded the immediate restoration of the channel.

Police raided the office of Nepali-language satellite TV channel, ABN, asked the employees to vacate the office, stopping the broadcast and sealed it, acting on the complaints lodged by Darjeeling district cultural and information department.
The police accused that the employees of the media house shared the news about the ongoing demonstrations on Facebook after telecasting the news instigating the agitators to turn more violent. The channel is also accused of telecasting objectionable news and programs, according to a report.

Police issued a notice, asking the CEO to appear before an investigating officer. The channel said that it was neutral and an efficient mirror of society and promised to be back in service.

There were demonstrations in Darjeeling and the surrounding hills after the state government's decision to make Bengali a mandatory subject in all schools in the state. The majority of the people in West Bengal's hill districts speak Nepali and they opposed the move, which reignited the movement for a separate state, according to reports. The area has been shut down by demonstrations for more than a month. The internet services and cable television remain suspended since June 18.

The IFJ said: "The IFJ condemns the shutting down of a television channel in West Bengal. It is against the norms of press freedom to shut down a media merely acting on a complaint. It also jeopardizes jobs and lives of hundreds of media staff. We demand that the television channel be restored immediately, and the complaint be investigated and taken to the courts." – IFJ media release/Image courtesy: http://www.weather-forecast.com