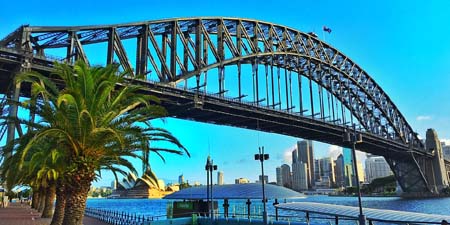 JournalismPakistan.com June 05, 2019


Australia's public broadcaster, ABC had its Sydney offices raided on Wednesday by Australian Federal Police (AFP) officers, a day after AFP raided the house of a News Corp senior political journalist.
The International Federation of Journalists (IFJ) and its affiliate the Media Entertainment & Arts Alliance have condemned the raids and called on the government to take a stand to end the emerging pattern against press freedom.
On Wednesday morning, AFP officers served the ABC legal team with a warrant to search through email systems about the people mentioned in the search warrant and were searching "data holdings" between April 2016 and July 2017. Three AFP IT officers are currently in the Sydney offices conducting the search.
ABC reports that the raid is concerning a series of stories published in 2017 called The Afghan Files. The stories, by ABC investigative journalists Dan Oakes and Sam Clark, revealed allegations of unlawful killings and misconduct by Australian special forces in Afghanistan and were based off hundreds of pages of secret Defence documents leaked to the ABC.
MEAA Media Section President Marcus Strom said: "A second day of raids by the Australian Federal Police sets a disturbing pattern of assaults on Australian press freedom. This is nothing short of an attack on the public's right to know. These raids are about intimidating journalists and media organisations because of their truth-telling. They are about more than hunting down whistleblowers that reveal what governments are secretly doing in our name, but also preventing the media from shining a light on the actions of government.
"It is equally clear that the spate of national security laws passed by the Parliament over the past six years have been designed not just to combat terrorism but to persecute and prosecute whistleblowers who seek to expose wrongdoing. These laws seek to muzzle the media and criminalise legitimate journalism. They seek to punish those that tell Australians the truth," he said.
The ABC raids come after News Corp senior political reporter Annika Smethurst's house was raided by AFP officers on Tuesday over an April 2018 report she wrote about a top secret government proposal. On Tuesday evening, journalist and radio presenter Ben Fordham reported that AFP had contacted him regarding a story he shared on his radio program about asylum seekers.
The IFJ said: "This is a deplorable pattern emerging in Australia with two raids on the media in as many days and reports of another journalist contacted by the AFP. We stand in solidarity with MEAA and our colleagues in Australia to demand an end to these intimidating and harassing activities. Journalists must be free to report without fear or favor, but these actions raise serious concerns about the future of press freedom in Australia." – IFJ media release