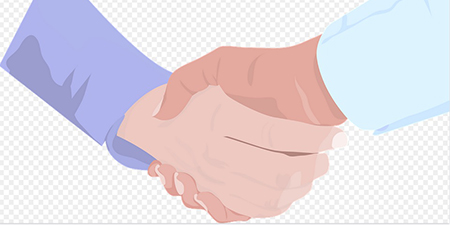 JournalismPakistan.com April 19, 2021


KARACHI–The Center for Excellence in Journalism at IBA (CEJ-IBA) and International Fact-Checking Network (IFCN) have signed a partnership to work together to build fact-checking skills of journalists and newsrooms in Pakistan. The five-month project will include self-directed courses and live training.
The move is aimed at building the capacity of Pakistan's newsrooms to verify and fact-check information before it is published, helping raise reporting standards at a time when the fake-news phenomenon is becoming a massive problem not just for policymakers, but also the general public.
Kamal Siddiqi, Director of the CEJ-IBA (pictured) said on the occasion: "We are very excited on partnering with the IFCN at Poynter which is respected the world over. It will help raise standards of journalism by inculcating a culture of news verification at a time when fake news is becoming a global problem."
Baybars Örsek, Director of IFCN in his message said: "Our objective is to help the growing fact-checking community in Pakistan with essential know-how on building a fact-checking unit."
"It will provide the public with accurate and reliable information amid this global pandemic and the anticipated debates around vaccination efforts. We have seen that fact-checkers have been instrumental in helping consumers and disseminators of information during times of uncertainty."
The IFCN is a unit of the Poynter Institute dedicated to bringing together fact-checkers worldwide. The IFCN was launched in September 2015 to support a booming crop of fact-checking initiatives by promoting best practices and exchanges in this field.
The IFCN monitors trends, formats, and policymaking about fact-checking worldwide. It helps surface common positions among the world's fact-checkers and promotes basic standards through the fact-checkers' code of principles—a series of commitments organizations abide by to promote excellence in fact-checking—and projects to track the impact of fact-checking. The organization also funds annual fellowships, a Fact Forward Fund, a Fact-Checking Innovation Initiative, and a crowdfunding match program. Moreover, it convenes fact-checkers in a yearly conference (Global Fact) and promotes collaborative efforts in international fact-checking, along with providing training in-person and online.
The CEJ is an initiative for the professional development, training, and networking of Pakistani journalists and media professionals. It is a collaboration between the International Center for Journalists (ICFJ), IBA, and the Medill School of Journalism at Northwestern University.
Based at IBA's City Campus in Karachi, the CEJ offers online and in-person training modules for journalists and media professionals from all parts of Pakistan. The faculty and eminent local journalists conduct hands-on, skills-based courses geared towards meeting the needs of Pakistani newsrooms.
The center is closely linked with the Pakistani news media industry and works under an advisory board comprising Pakistan's most prominent and experienced editors and media professionals. News directors and editors from newsrooms across Pakistan assign staff to each module at the CEJ. Independent journalists and media professionals are also invited to participate.
The CEJ actively hosts talks and panel discussions that are free and open to the journalism community. The center's permanent location is on the fourth floor in the new Aman Tower at IBA City Campus. In addition to classroom and office space, the CEJ area includes a working broadcast studio and state-of-the-art multimedia lab and editing suites for the participants. The lab offers journalists a chance to learn practical skills in a real newsroom environment where they have access to the latest technologies and resources. The CEJ is made possible through a grant from the U.S. Department of State.