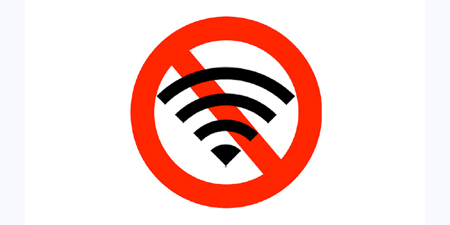 JournalismPakistan.com May 13, 2018


NEW DELHI - People in South Asian countries experienced at least 97 instances of Internet shutdown, a barometer on freedom of press and expression, between May 2017 and April 2018, with India alone accounting for 82 such cases, according to a UNESCO report.
According to the Clampdowns and Courage-South Asia Press Freedom Report, 2017-18, released recently by the UNESCO and International Federation of Journalists, Pakistan witnessed 12 instances of Internet shutdown, while Afghanistan, Bangladesh and Sri Lanka reported one such case each.
"Internet shutdown and deliberate slowdowns are increasing the world over and are now also a barometer on press freedom and freedom of expression controls. South Asia has witnessed the highest number of Internet shutdowns globally, with India earning the dubious crown for the country with the highest number of Internet shutdowns," the report said.
It said Internet shutdowns are "any intentional disruption of the broadband or mobile Internet or Internet-based mobile apps, by an order of the authorities or threat of non-state party, to control communication or online content or slowing down the access to the general public."
In most cases, the justification given for Internet shutdown was to "maintain law and order", while many shutdowns were either preemptive or reactive measures in the face of mass or potential violent public protests, it said. - Agencies