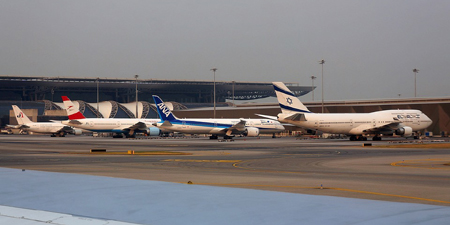 JournalismPakistan.com May 30, 2017


BANGKOK - Thai authorities should drop all charges against two journalists arrested at Bangkok's main airport Tuesday for carrying protective gear and should amend laws to allow journalists to carry potentially lifesaving, protective equipment, the Committee to Protect Journalists said.
Airport police arrested Tony Cheng, a British national and reporter for China Global TV News, and German freelance reporter Florian Witulski under Thailand's 1987 Arms Control Act, which classifies protective gear as "military weapons" that require a license to possess.
Cheng and Witulski were in transit to cover fighting in Mosul, Iraq, according to media reports. Cheng was released on 100,000 baht (US $2,857) bail, according to news reports, and Wituslki was released today. If convicted, they face a maximum penalty of five years in prison. Authorities confiscated the equipment, but it was unclear from media reports whether they had also confiscated the journalists' passports.
"Thailand should stop charging journalists with serious crimes for trying to protect themselves while on dangerous assignments," said Shawn Crispin, CPJ's senior Southeast Asia representative. "Authorities should drop all charges against reporter Tony Cheng and lawmakers should amend the 1987 Arms Control Act to decriminalize journalists' use and possession of body armor."
Government deputy spokesman Maj. Gen. Weerachon Sukhonhapatipak told Agence France-Presse that Cheng and his German colleague were to blame for their actions. He said journalists who carry such equipment should inform Thai authorities before traveling.
The Foreign Correspondents Club of Thailand noted in a statement that Cheng intended to use the safety equipment outside of Thailand and therefore "posed no conceivable threat to national security."
Airport police in 2015 detained and charged Hong Kong-based photojournalist Hok Chun Kwan, also known as Anthony Kwan, for carrying body armor and a helmet in his carry-on luggage at Bangkok's international airport. The charges, which entered court proceedings, were dropped without explanation in January 2016, according to media reports. – Committee to Protect Journalists