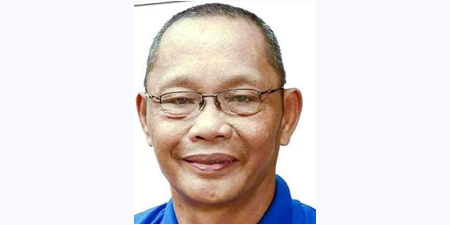 JournalismPakistan.com July 11, 2019


BRUSSELS — Eduardo Dizon, an anchor working for the Brigada News FM radio was shot dead on July 10 when he was driving home after hosting his daily news commentary show.
The International Federation of Journalists (IFJ) backs the National Union of Journalists of the Philippines (NUJP) in condemning the killing and urging the authorities to bring his killers to justice.
Dizon was on his way home in Kidapawan City, in the southern Philippines island of Mindanao, when two men riding a motorcycle assaulted and shot him five times around 10.35 pm. He managed to steer his car to one side of the road but he died a few minutes after due to the gunshots wounds.
A few days before his assassination, Dizon reported to the Kidapawan police that he had been challenged to a "duel". In addition, Brigada News FM radio had received a threatening message from an unidentified sender saying "Watch out Brigada because you will die, just wait someone will shoot you."
According to the NUJP, Dizon is the 13th journalist killed after President Rodrigo Duterte got to power. He is the 186th journalist on the list of journalists killed in the Philippines since 1986. Based on the South East Asia Media Freedom Report 2018, media freedom situation in the country is worsening and seriously declining, where journalists are being assaulted, attacked, and killed.
In its statement, NUJP said Dizon's murder had underscored the overwhelming failure of the government to guarantee journalists' safety. Moreover, the reigning impunity of crimes against media professionals aggravates media workers' situation.
NUJP added: "We call on authorities to investigate Dizon's murder and ensure the perpetrators are caught and duly prosecuted. We also urge the government to fulfil its duty and put an end to the culture of impunity that continues to embolden those for whom violence is the preferred means to resolve disputes," NUJP said.
The IFJ General Secretary, Anthony Bellanger, said: "We condemn the murder of our colleague Eduardo Dizon and call on Duterte's government to investigate this terrible crime and to start taking seriously the issue of journalists' safety. We stand in solidarity with all Philippine media workers." – IFJ media release