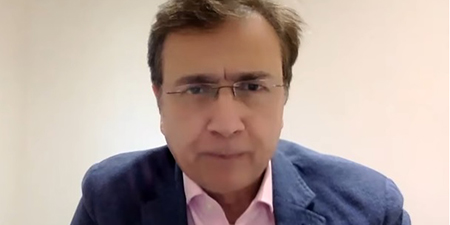 JournalismPakistan.com October 30, 2022


ISLAMABAD—Senior journalist and anchor Moeed Pirzada has left Pakistan and gone to the UK, Daily Times reported.
"I am no longer in Pakistan, I have returned to YouTube Vlog after four days. I am constantly traveling", he said in his message on social media.
"My location is constantly changing, believe me I am not in Kenya but I am in a much better and safer country UK."
However, he denied the threat rumors, saying he was abroad for other chores.
Apart from this, there are unconfirmed reports of anchor person Imran Riaz Khan also having left the country.
Earlier, prominent journalist Arshad Sharif who left Pakistan amid several FIRs and threats, was killed in Kenya last week.