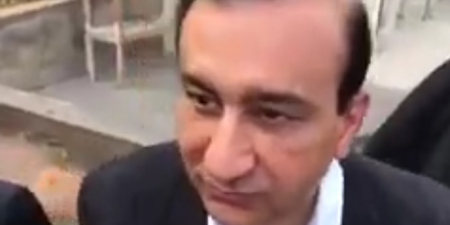 JournalismPakistan.com December 20, 2018


LAHORE – Mir Shakil-ur-Rehman (pictured), the owner of Jang Group has agreed to reinstate some laid-off employees but not all as he sought time until Monday.
He said this during the second round of talks with a Joint Action Committee of Journalists on Thursday, that has put forth four major demands.
The demands include immediate reinstatement of workers laid-off, a stop to further sackings and closure of Jang publications, and six-month salaries in compensation for those terminated.
The Jang Group dismissed hundreds of workers last week while also shutting down some of its publications including Waqt, Inqilab, Awam, Daily News, and Jang Peshawar and Faisalabad.
According to a JournalismPakistan.com source present in the meeting, Shakil-ur-Rehman made it clear he had no plans to restart the papers closed down.
The members of the Joint Action Committee demanded that he pay the sacked workers six-month salaries as per the labor laws. To address this, he sought time until Monday.
During the meeting, the journalists suggested that instead of laying-off low-paid workers in large numbers, it would be appropriate to terminate a couple of heavyweights drawing massive salaries.
Rehman told action committee members they would hear about such heavyweight sackings in the next few days.
The journalists this week protested in front of the Jang offices in Lahore and locked up the premises. They also burnt tires and blocked traffic.
The third round of talks will be held on Monday.