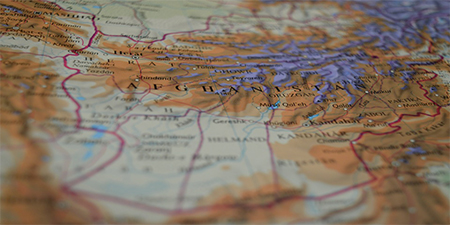 JournalismPakistan.com July 28, 2021


KABUL—Afghan authorities have arrested four journalists on propaganda charges after they tried to enter the contested area of Spin Boldak in southern Kandahar province adjacent to the Pakistan border, Reuters reported.
The Ministry of Interior said three journalists in Kandahar working for local radio and one working for local television had been arrested after ignoring a warning from the National Directorate of Security, the government intelligence agency, to all journalists not to enter the area.
"NDS did not allow...journalists to go the area, because security forces wanted to save their lives," said the interior ministry's deputy spokesperson Hamid Roshan.
Another interior ministry spokesperson later said that the journalists had been arrested on charges of "propaganda to the enemy" and that security agencies were continuing their investigation.
"The Government of Afghanistan respects and is extremely committed to freedom of expression, but any propaganda in favour of the terrorist and the enemy, as well as against the interests of the country, is a crime," interior ministry spokesperson Mirwais Estanikzai said.
Taliban spokesman Mohmmad Naeem, while denouncing the arrests, said that the journalists were simply trying to "follow the events and try to reveal the facts."