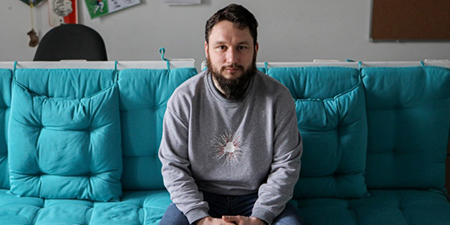 JournalismPakistan.com May 31, 2021 Cherie Conela



MINSK—The Belarus police, as part of an ongoing crackdown against independent journalists, has detained a renowned digital journalist.
Aliaksei Shota, the chief editor of the country's popular news site Hrodna.life was arrested on Sunday. He manages a news website that focuses on the situation of current affairs of Belarus' fifth-largest city, Grodno.
Local police claimed that the website was involved in spreading information products duly recognized as 'extremist.' No further detail was given in this regard.
The arrested journalist may have to face a prison sentence of up to ten years if found guilty of promoting extremism, as per local laws. Shota had also entered into a news content-sharing agreement with Belarus's most popular internet portal, Tut.by, which the government closed this month after arresting its 15 staff members.
A week ago, Belarus authorities arrested a renowned journalist Roman Protasevich and his girlfriend, traveling in a commercial plane over Belarus en route from Athens, Greece, to Vilnius, Lithuania. The flight was forcibly diverted to Minsk airport. The move was widely condemned in the international community as hijacking and an attack on press freedom. In response, the European Union has also banned flights from Belarus.
According to authorities, Pratasevich is charged with organizing riots, which carries a potential sentence of 15 years.
Photo: AP