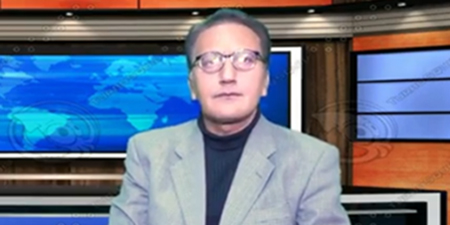 JournalismPakistan.com November 16, 2021 Cherie Conela



ISLAMABAD—Daily Azkaar has restored a video show hosted by its Editor Tazeen Akhtar (pictured) concerning the arrest of TV anchor Javed Chaudhry's son.
In his social media post, Akhtar stated: "Good to see that Daily Azkaar has restored my program on Javed Chaudhry's Son's Case...It was a matter of principles of self accountability and freedom of expression."
"I refused to compromise and I am thankful to the Admin and C.E [Chief Editor] Almas Abbasi sahib for reconciliation to the decision of deleting the program," he expressed, adding that: "Now when program has been restored I am hiding my posts on social media that were only to clear my position..."
On Monday, Editor Akhtar had tendered his resignation following a tiff with the management over a video program on the paper's YouTube channel.
In a social media post titled "Resignation Notice on Deletion of Program on Javed Chaudry's Son's Attack on A College and Torture on Staff," the journalist had informed that he would not be available for Daily Azkaar and Azkaar News YouTube Channel from December 1, 2022.
According to him, his decision for taking such step was related to an office order for deletion of a video program about the son of Javed Chaudhry posted on the YouTube channel.
"Azkaar News YouTube channel deletes program on the crime of son of Javed Ch .. Everyone is accountable before media but not media Itself," he said in a separate post.
"I hope my dues will be cleared before the said date."
Islamabad Police recently arrested Javed Chaudhry's son, Muhammad Faaiz Javed, and three others for breaking into Islamabad College and harassing students and staff.