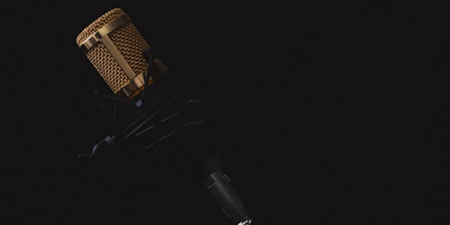 JournalismPakistan.com September 19, 2020


Fifty songs crowdsourced by BBC News Urdu journalists and compiled in consultation with journalists and music experts will be part of the international playlist to stimulate memory for people living with dementia, under the BBC World Service Music Memories project.
Audiences worldwide are invited to help trigger the memories of people living with dementia through iconic tracks that have stood the test of time.
Under the BBC's Music and Dementia initiative timed for World Alzheimer's Day, 21 September, songs such as Nusrat Fateh Ali Khan's Dum Must Qalandar, Noor Jahan's Nehar Walay Pul, and Nazia Hassan's Disco Deewane will enrich a global playlist, along with songs from dozens of countries and cultures around the world.
According to Alzheimer's Disease International (ADI), the worldwide federation of Alzheimer associations, the current number of 50 million people living with dementia is forecast to more than triple by 2050 to 152 million. Someone develops dementia every three seconds.
For World Alzheimer's Day, BBC World Service helped to expand BBC Music Memories' international music catalogue, to create a rich database linking communities across the world through music. From Afghanistan to Argentina, audiences were asked to select songs that are definitive for their countries.
By crowdsourcing ideas via social media platforms, BBC News Urdu journalists compiled a playlist of 50 iconic Pakistani tracks. While the resulting playlist of Pakistani music will enrich the BBC Music Memories website, users will be able to listen to many full tracks on the digital music services, Spotify and Apple Music, and move their list of favorites to a Spotify playlist.
For World Alzheimer's Day, BBC News Urdu website and podcast will feature "Nusrat Fateh Ali Khan: The Obscure Years" – a chronicle of the career of the maestro before he became world-famous, featuring an interview with his daughter, Nida Nusrat; one of his earliest students and singing companions, Ilyas Hussain; and Mian Asad Rehmat, owner of the record label that released Nusrat's earliest works.
As part of the Music Memories project, the BBC News Urdu teams in Islamabad and London also have produced a cover and accompanying music video of Pakistan's pop legend Alamgir's iconic Dekha Na Tha. Featuring some of Pakistan's most popular young singers and musicians, it was filmed and recorded by the artists in isolation during the lockdown.
In addition to titles by Nusrat Fateh Ali Khan, Noor Jahan, and Nazia Hassan, the BBC News Urdu Music Memories playlist includes artists such as Mehdi Hassan, Iqbal Bano, Ahmed Rushdi, Zubaida Khanum, Tufail Niazi, Alamgir, Reshma, Vital Signs, Abida Parveen and many more.
The full list will be published on the BBC News Urdu website on 21 September.—A BBC media release