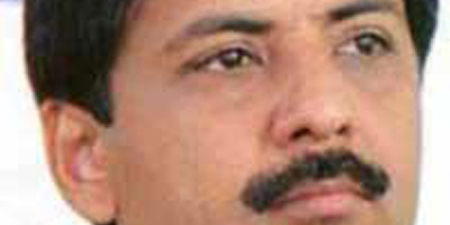 JournalismPakistan.com December 30, 2019


LAHORE — Arshad Ansari (pictured) was re-elected president of the Lahore Press Club while Babar Dogar became the new secretary in elections held on Sunday.
Ansari polled 1169 votes to defeat Zahid Gogi (813) and Babar Dogar with 1054 votes, edged Zahid Abid (922) to claim the position of secretary.
Others elected were:
Senior Vice President: Rai Husnain Tahir (1043) beat Afzal Talib (835) and Yousaf Raza Abbasi (84)
Vice President: Qazaffi Butt (773) beat Syed Shoaibuddin Ahmed (712) and Salman Qureshi (446).
Joint Secretary: Hafiz Faiz Ahmed (1047) beat Rana Muhammad Ikram (879)
Treasurer: Zahid Sherwani (727) beat Naeem Hanif (693) and Ijaz Manzoor Khokhar (533).
Members of the governing body elected were Shahid Chaudhry (738), Deeba Mirza (733), Imran Sheikh (725), Furqan Elahi (625), Amjad Farooq (625), Hasnain Chaudhry (619), Mohiuddin (576), Hassan Taimur (570), and Tariq Mughal (565).