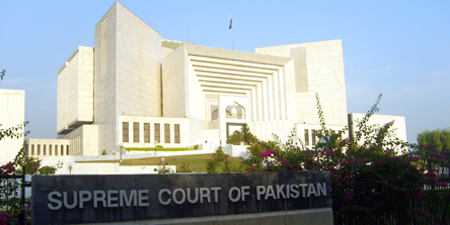 JournalismPakistan.com July 26, 2017


ISLAMABAD – An application submitted in the Supreme Court Wednesday seeks contempt action against Jang Group owner Mir Shakil-ur-Rahman for his outburst against a judge Tuesday.
ARY News reported the application came from former Deputy Attorney General Asad Rajput.
In his application he said Mir Shakil be issued a contempt of court notice for his improper remarks against a judge of the Supreme Court.
The media magnate who appeared before the Supreme Court in a separate contempt case Tuesday, said in response to a query outside the court: "The judge made a disgusting remark today; if I could, I would file a case against him."
A contempt notice was issued on July 10 to Mir Shakil, publisher Mir Javed-ur-Rahman, and reporter of The News for the story "Panama JIT 'doesn't find PM guilty,' but his sons".
The story appeared in the paper the day the Joint Investigation Team was to submit its report with the Supreme Court.
The JIT probed Prime Minister Nawaz Sharif and his family for alleged money-laundering.
Mir Shakil is the Editor-in-Chief of The News.