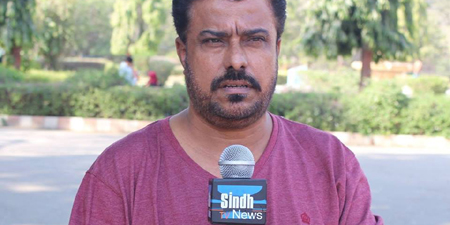 JournalismPakistan.com April 26, 2017


QUETTA – Riaz Mengal's 25-year journalistic life is a tale of pain and grief during which he lost his brother, also a journalist and several colleagues.
He says the date of 14, four times in as many years, brought great pain.
On 14 April 2008 gunmen killed his friend Khadim Hussain Qureshi, General Secretary of Hub Press Club, in Balochistan.
Again, on 14 December 2010 another of his friend - Mohammad Khan Sasoli - a President of Khuzdar Press Club, was gunned down in Khuzdar.
A year later unidentified men murdered Munir Shakir on 14 August 2011, again in Khuzdar. He was a former treasurer of the press club there.
Then in 2014, Riaz's younger brother Ijaz Mengal, got killed on 14 February in Khuzdar.
"It is tragic how all were murdered. They are not with me physically but they are with me alive in my heart. I am confident that the killers will be nabbed and justice served," Riaz said.
Image: Riaz Mengal