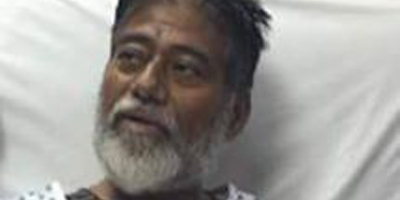 JournalismPakistan.com August 20, 2016


KARACHI - Zaheer Ahmed Khan, 55, a senior sub-editor with Dawn in Karachi, passed away Saturday after a long illness.
The deceased, described by his colleagues and friends as a 'great journalist', and a 'loving colleague', was associated with Dawn for more than 25 years.
During his career he was actively involved with Karachi Union of Journalists, Karachi Press Club, Herald Workers' Union, All-Pakistan Newspaper Employees Confederation and the Pakistan Federal Union of Journalists.
Saleem Asmi, a former Editor of Dawn said he was personally pained to hear about his death. "He was one of hardest workers on the City Desk. Whenever, as News Editor, I visited the City Room, I found him deeply involved with his work. He was respectful, loving and helpful. He was a noble man," he said.
Mubarak Zeb Khan, a colleague of the deceased journalist in Islamabad said he frequently received phone calls from Zaheer who used to be the shift in-charge of the business desk at one time.
"We need a story to make the page, can you give us an extra story," Mubarak recalled Zaheer often asking him. "He was a great man," he said.
Related posts from JournalismPakistan.com Archives:
Dawn journalist Raja Asghar dies at 78
Ex-Dawn staffer Sulaiman Meenai passes away
Dawn veteran Izharul Hasan Burney dies
Senior Dawn journalist murdered