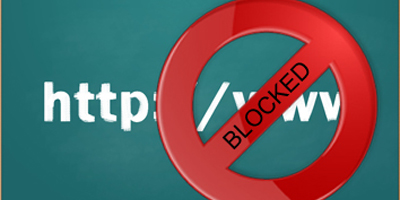 JournalismPakistan.com August 12, 2012
ISLAMABAD: Pakistan on Saturday moved to block more than a dozen websites over YouTube clips featuring two prominent parliamentarians, and allegations of a secret marriage of the boss of the country's state-run television.
The order, from the Pakistan Telecommunication Authority (PTA), affects some 15 sites, which featured recordings of mobile phone conversations between a male and female politician of the breakaway faction of the ruling coalition partner, Pakistan Muslim League.


They also contained clips of a press conference by a television artist, talking about her apparent secret marriage with the managing director of Pakistan Television (PTV).
When contacted, PTA official Muhammad Ali, who issued the orders, refused to discuss the matter, saying he was not authorized to speak to the media. However, another official of the watchdog told DPA on anonymity that the orders were issued because the clips involved "influential persons".
Internet service providers expressed reservations, calling it a bid to censor Internet traffic in the country.


"Blocking of websites containing general or political information is not in the domain of PTA; this is like censoring the Internet, which is against the law," said spokesman Wahajus Siraj. "We will take up the matter with PTA and if our reservations aren't attended, we'll challenge it in the court." - DPA