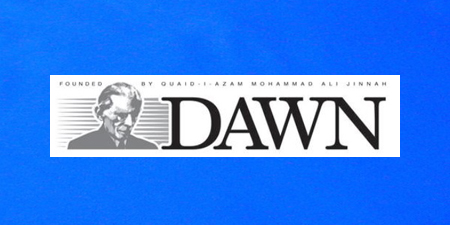 JournalismPakistan.com May 03, 2017


ISLAMABAD - Journalists and media workers across the country Wednesday warned the government that any attempt to muzzle press freedom would be dealt with strongly.
"We will go to any length to protect the freedom of expression and speech if the government takes any action against the Dawn newspaper, its editor or reporter," said Afzal Butt, President Pakistan Federal Union of Journalists (PFUJ).
The union had dedicated the Press Freedom Day (May 3) to Dawn for upholding the principles of journalism and refusing to succumb to any government pressure to reveal the source of its story.
A PFUJ release said rallies and protest demonstrations were organized in all major cities and towns to condemn the government's directive to the All Pakistan Newspaper Society (APNS) to take "disciplinary action" against Dawn.
Camps were also set up outside Dawn offices across the country while rallies were also taken out to express solidarity with the newspaper.
In Islamabad, journalists set up a camp outside Dawn. Holding placards and banners inscribed with slogans, the protestors raised slogans against the government's directive to APNS.
"JIT (Joint Investigation Team) report has vindicated Dawn's stance," read a placard. "We reject any disciplinary action against Dawn," read another.
Speaking to the protestors, Afzal Butt criticized APNS for its "willful silence" over the issue. "APNS is maintaining a criminal silence on this issue," he said, adding: "It should have rejected the government direction the day it received the letter."
He said that the Press Council of Pakistan (PCP), of which APNS is also a member, has already dismissed government's case against Dawn even before the JIT was formed. "After the dismissal of this case by PCP, the APNS has no jurisdiction to hear it or take any disciplinary action against it."
Veteran journalist and PFUJ leader Nasir Zaidi recalled that journalists had rendered unprecedented sacrifices to achieve freedom of the press. He said that every institution in this country must respect press freedom. "Institutions need to change their mind-set," he said. "We are living in the 21st century and no country can prosper without freedom of expression."
Veteran journalist and member Federal Executive Council of PFUJ, Nasir Malick, warned the government that journalists will not tolerate any bar on freedom of expression. "We reject any JIT recommendation to take disciplinary action against Dawn," he said. "National security can only be interpreted by the court and not by any JIT."
He said it is shameful that a democratic government has resorted to such tactics and "closed BOL News" on a day when the entire world is observing Press Freedom Day.
RIUJ Acting-President Nasir Hashmi also condemned the government for following an undemocratic path.
General Secretary of RIUJ, Al Raza Alvi said journalists will not allow the government to take any action against Dawn. "We stand here today with our colleagues and assure them that we will not allow the government to step on their freedom."
National Press Club Secretary Imran Yaqub Dhillon said journalists stood united and would do everything possible to protect their own rights.