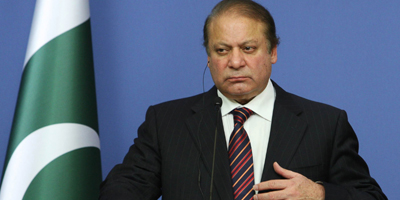 JournalismPakistan.com April 28, 2016


ISLAMABAD: The International Consortium of Investigative Journalists (ICIJ) Thursday denied reports it mistakenly mentioned the name of Prime Minister Nawaz Sharif in its news stories.
Samaa Television spoke to Gerard Ryle, the ICIJ director during their program 'Nadeem Malik Live.' "We have not made any public statement in regard to this at all. The prime minister's name was not mistakenly mentioned in the story," Samaa website quoted Ryle as saying.
On Wednesday The News, a paper run by Jang Group had reported in its top story the ICIJ had removed Prime Minister Nawaz Sharif's name from all of its news stories.
However, Ryle said such reports were 'wildly misleading' and dismissed the claim ICIJ had apologized over the issue.
"No we have not issued an apology. I have been reading those news stories, they are wildly misleading" Ryle was quoted as saying.
When asked if the ICIJ said the prime minister is controlling the off shore properties registered in the names of his sons and daughters, Ryle said: "I am not saying that at all…that's not we are saying, all I'm saying is that the public interest here is the children have companies that are linked to property in London."
"We have not issued an apology, we have not issued any statement. The only thing we have done is just updated the news story to reflect the fact more clearly that the companies are owned by the children of the prime minister.
Meanwhile, on Thursday, a day after The News story appeared, the government ran large adverts in the national media saying the prime minister's name had been excluded and called on its political rivals to apologize for hurling allegations against Nawaz Sharif.
Imran Khan, Pakistan Tehreek-i-Insaaf chief took a swipe at the government on Twitter.
"To hide their own corruption, Sharifs have launched a massive propaganda campaign against political opponents funded by taxpayer money," he said referring to the government's massive ad campaign in the media.
"Why can't Sharif family use its own money - the billions stashed abroad - for their propaganda campaign instead of misusing public funds," he said in another tweet.