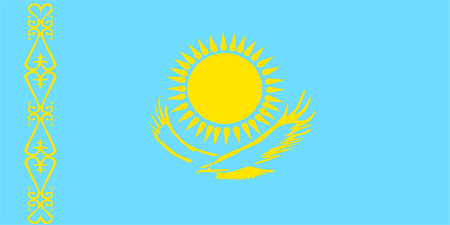 JournalismPakistan.com February 14, 2017


NEW YORK - Kazakh authorities should immediately release Zhanbolat Mamay, editor of the independent newspaper Sayasi kalam/Tribuna, the Committee to Protect Journalists said Tuesday.
Police arrested Mamay, an outspoken government critic, in the capital Almaty on February 10, on suspicion of money laundering, Kazakh and regional media reported.
Mamay stands accused of illegally receiving funds from opposition leader and former head of BTA Bank Mukhtar Ablyazov, who faces similar charges in absentia from his exile in France, according to media reports and Kazakh government websites.
A February 10 statement published on the Kazakh National Anti-corruption Bureau's website identifies Mamay as an "accomplice" of Ablyazov and accuses him of "laundering finances stolen by BTA Bank through financial operations of the newspaper Sayasi kalam/Tribuna" over the course of 2005-2009. If found guilty, Mamay faces up to seven years in prison.
On February 11, 2017, the Medeu Regional Court in Almaty placed the journalist under arrest for two months while the investigation continues, Kazkh media reported. In a statement Mamay gave to his lawyer, subsequently published by the human rights advocacy group Adil Soz, Mamay denied the charges and called the case "politically motivated" and an "an attempt to close the newspaper," one of the last critical media outlets in Kazakhstan.
"Kazakhstan's authorities have systematically cleansed the country's news media of dissenting voices, and the arrest of Zhanbolat Mamay is one more step in that direction," said Nina Ognianova, CPJ's Europe and Central Asia Program coordinator. "Kazkhstan should release the editor without delay and cease harassing him for his work."
Mamay, who has written about official corruption and other sensitive issues, told the U.S.-government funded broadcast Radio Free Europe/Radio Liberty's Kazakh-language service before his arrest that he was being followed, RFE/RL reported.
Ablyazov, who is wanted in Kazakhstan on charges of laundering some US $6 billion while he was the head of BTA Bank, today wrote on Facebook calling the charges against Mamay "absurd," noting that he had never met the journalist, "who was 17-20 years old in the period of 2005-2009, when the money laundering allegedly took place." The opposition leader denies the charges against him as well, and has for years fought Kazakhstan's requests to extradite him. - Committee to Protect Journalists