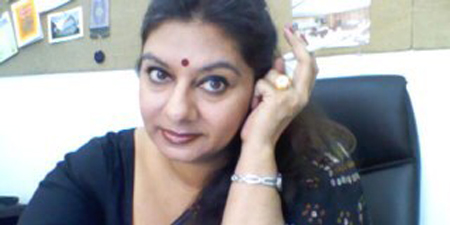 JournalismPakistan.com October 20, 2016


ISLAMABAD – Barely three days into its test transmission, BOL News made a broadcast blunder Thursday labeling prominent writer and rights activist Marvi Sirmed an agent of Indian intelligence agency RAW.
The segment was hosted by Dr Aamir Liaquat Hussain. However, once the gaffe crept onto the social media, the channel quickly got into damage control mode.
Anchor Mubasher Lucman appeared on screen to apologize. "At BOL we are very clear that anyone can make a mistake but the real thing is to make amends. I could have done so through a private phone call but her dignity demanded that I make a public apology," he said.
"Marvi Sirmed, I am very sorry and I assure you that InshAllah we will ensure that your picture or that of any patriotic Pakistani is not screened in a manner that we did. I hope you will excuse me."
BOL started its test transmission on Tuesday with plans to go for a formal launch before the end of the year.
Related posts:
Big BOL step: test transmission begins
Police register case against senator for assaulting rights activist on TV
Assaulted on talk show, Sirmed presses for registration of FIR
Rights activist Marvi Sirmed reportedly assaulted by JUIF leader on TV show