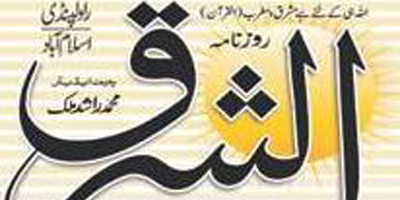 JournalismPakistan.com January 02, 2013
ISLAMABAD: Employees at Urdu-language newspaper Ash-Sharq have not been paid their salaries for the last three months, staff members tell JournalismPakistan.com.

They say the paper's management has linked payment of salaries to recovery of advertising revenues.

This has upset the employees who point out making recoveries was not their headache and they be paid for the work done over the past three months no matter what.

One senior staffer said the Ministry of Information should take notice of this unfair practice and even went to the extent of saying the paper's declaration be cancelled if it cannot pay its workers on time.

Published by Yasmeen Majeed from Islamabad, Lahore, Karachi and Dubai, Ash-Sharq is into its sixth year of publication.