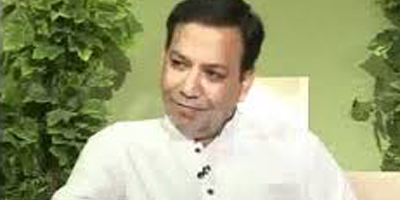 JournalismPakistan.com January 13, 2015
ISLAMABAD: Television channel 92 News that is yet to go on air has signed up Tariq Mateen, Khushnood Ali Khan, Ahmad Ali Butt and Tahir Malik as anchors for different programs.
Tariq Mateen was working with Dunya News as a newscaster and anchor and also contributed articles for daily Dunay, an Urdu-language newspaper of the group.
He remained associated with Dunya Group for six years and seven months as was among the pioneer team members of Dunya News.
Mateen joined Dunya News after quitting Geo where he worked for more than four years. He also helped Dunya channel management train its staff including newscasters and reporters.
On thge other hand, Khushnood Ali Khan is a former president Council of Pakistan Newspaper Editors who has been editor-in-chief of four national newspapers including daily Jinnah, Sahafat, Dopahar and Economic Times.
Khan previously remained associated with Saach TV and Capital TV as an anchor. He also writes columns for his newspapers.
92 News has also signed up Ahmad Ali Butt, a singer-turned-actor. He is son of Zille Huma, daughter of late singer Noor Jehan. Butt may host a morning show.
Tahir Malik is an Urdu-columnist and will host a current affairs talk show.