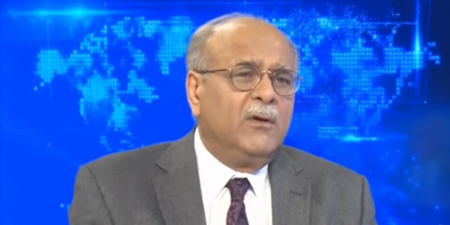 JournalismPakistan.com April 26, 2019


ISLAMABAD – Electronic media regulator PEMRA has fined 24 News Rs1 million and directed it to air an apology for commenting on Prime Minister Imran Khan's marriage.
The decision follows the recommendations of the Council of Complaints made in a meeting on April 24.
Khan had complained through Babar Awan & Associates against the channel which discussed Khan's marriage in the program Najam Sethi Ke Sath.
PEMRA has directed 24 News to air the apology within seven days during primetime besides running text scrolls.
The channel also has seven days to deposit the fine.
The regulator warned the program would remain prohibited for 30 days in case of failure to comply.
24 News remained off most cable networks for a considerable time this month after Sethi spoke about Khan's marriage and the civil-military relations.
Meanwhile, Sethi, quoting a spokesperson for 24 News, said in a tweet on Friday that the channel stands by its news, and would challenge PEMRA's decision which was one-sided.