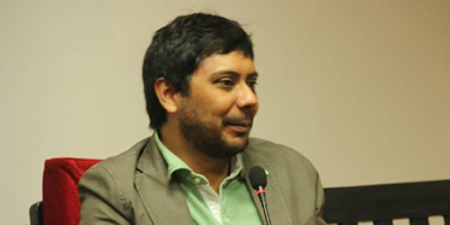 JournalismPakistan.com November 11, 2016


ISLAMABAD - The Press Council of Pakistan (PCP) Thursday told the government's probe committee not to insist on disclosure of Dawn story's source which was reported by Cyril Alemida (pictured).
In its 13th General Council meeting chaired by Dr. M Salahuddin Mengal, the council resolved that the committee formed by the government to investigate Dawn's October 6 story about a high-level security meeting should not insist on disclosing the source of information.
The meeting was attended by Mujibur Rehman Shami, Kazi Asad Abid, Aamer Mahmood, Wamiq Zuberi, Ali Kazi, Anwar Sajdi, Ibrahim Khan, Dr. Shah Jahan Syed, Iqbal Jaffri, Khurshid Tanweer, Nasir Zaidi, and Acting Registrar PCP, Ejaz Hussain Baqri.
The house demanded the committee should not proceed against the newspaper or its staff.
The story headlined 'Act against militants or face international isolation, civilians tell military', sparked a rift between the army and the government.
Almeida was briefly put on Exit Control List after the story was published.
The government has now formed a committee headed by a retired judge to probe how the news was leaked to Dawn.
Image courtesy: Scroll.in