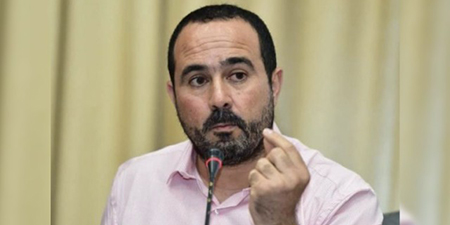 JournalismPakistan.com June 11, 2021


CASABLANCA—The trial of a local journalist Soulaimane Raissouni was once again postponed to June 15 due to the "alarming" state of his health.
Raissouni, 48, chief editor of Moroccan independent daily Akhbar al-Youm, has been on hunger strike for the last two months. The Moroccan journalist, who was arrested last year in May, is accused of charges related to "indecent assault," which he denies.
He started a hunger strike in April demanding to be provisionally released. However, all his requests have been rejected by the authorities.
Although the judge of the Casablanca Court of Appeal had insisted that proceedings must be started against the journalist as quickly as possible, the hearing was once again postponed due to his critical condition.
The Court of Appeal also refused a sixth request for provisional release by fellow journalist Omar Radi. Known for his human rights work, Radi has been held in pre-trial detention for ten months on charges of rape and receiving foreign funds for the purpose of harming "state security." He denies all the charges against him.
Meanwhile, the Reporters Without Borders (RSF), in a tweet, asked the King of Morocco Mohammed VI "not to let the journalist die in prison."
Photo courtesy: Morocco World News