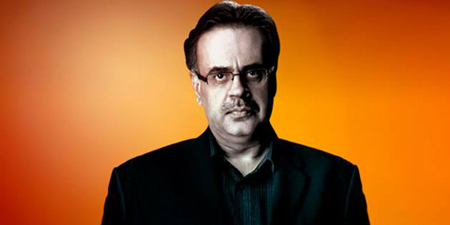 JournalismPakistan.com March 07, 2018


ISLAMABAD – The Supreme Court of Pakistan on Wednesday told Dr. Shahid Masood, an analyst with NewsOne Television, it was too late for him to apologize for his baseless allegations against a convicted rapist.
Chief Justice of Pakistan Mian Saqib Nisar refused to accept a verbal apology after a Joint Investigation Team that probed his allegations reported all were false.
During one of his shows, Dr. Masood claimed that Imran Ali, who raped and murdered little Zainab in Kasur, operated as part of a pornography ring. A Punjab minister was associated with it, he alleged.
He had earlier on informed the court the rapist had 37 foreign bank accounts.
Justice Nisar said Dr. Masood could continue contesting the case if he so wished but made it clear time to apologize was up.
The analyst did apologize twice, but the court refused to accept his apology.
The court adjourned the hearing until March 12 and sought a reply from News One.
Photo: NewsOne TV