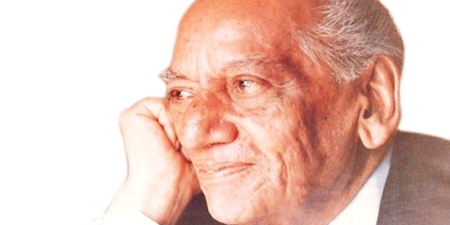 JournalismPakistan.com October 17, 2018


LONDON - Speakers at the 8th Faiz Peace Festival in London expressed their complete support to freedom of the press in Pakistan.
A resolution adopted at the conclusion of the event supported the Pakistan Federal Union of Journalists (PFUJ) and appreciated the media workers for their struggle against censorship and the fight for better working conditions.
The resolution said that "Pakistani media had seen it all - from coercive laws to blatant censorship; from intimidation and harassment to forced abductions and killings. The recent abduction of female journalist Gul Bokhari was nothing if not a brazen act of terrorism. Such actions are being used to scare the media community into total submission."
The resolution further said that Pakistan is known as one of the most dangerous countries for journalists. "We have seen the murder of more than 90 journalists over the last decade and a half. Most of these murder cases remain unresolved," it said.
"Today, hands of the known 'unknown' are imposing a 'forced-censorship' over those who refuse to toe the official line. There is a forced disruption of the vital public services. The media, whose job is to expose the truth, is denied its role and fake news is being dished out by the ill-conceived press conferences and media releases on the social network by the state security apparatus. This not only denies the general public their fundamental right of knowing the truth but also gives a false illusion of well-being to the public and the other government institutions. This, in turn, can distort their judgment and leads to wrong decisions and policies."
The resolution went on to say that the government cannot define what the truth is. Neither can they be expected to expose the weaknesses and various turf-wars of its institutions. It is the job of the journalists, and they should be facilitated in their job.
"We demand that the government, like other civilized countries, should bring their grievances to the watchdogs like PEMRA and PCP and to engage in a constructive dialogue with various media bodies like APNS, CPNE, PBA & PFUJ.
"We call upon our colleagues in the media industry that, irrespective of their political leanings and organizational affiliations to join us in this campaign for our protection and preserve and promote our independence and freedom with a high sense of professional responsibility," the resolution concluded.