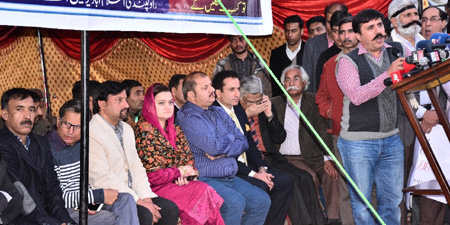 JournalismPakistan.com December 04, 2017


ISLAMABAD – The Rawalpindi-Islamabad Union of Journalists (RIUJ) ended its protest camp on the eighth day Monday after the information minister Maryam Aurangzeb assured the protesters the controversial Section 5 of the PEMRA Act would be reviewed.
The union had set up the camp in protest over the November 25-26 blackout of news channels by PEMRA.
The electronic media regulator abruptly shut down all news channels under Section 5, which the union sees as a draconian section.
President RIUJ Mubarak Zeb Khan told JournalismPakistan.com Monday that the minister had told them the amendments would be made to some PEMRA clauses including Section 5.
The leader of the opposition Khursheed Shah also visited the camp and said he had come to express solidarity with journalists. He said it was a pity that such a protest was taking place in a democratic set-up.