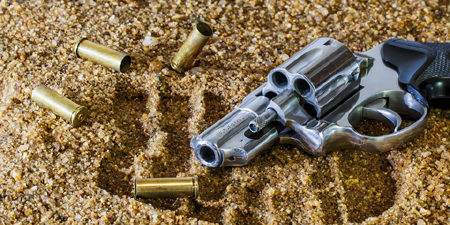 JournalismPakistan.com August 07, 2017


BANGKOK - A Filipino journalist was shot and killed Monday while riding a motorcycle in the town of President Quirino, on the southern island of Mindanao, news reports said.
The Committee to Protect Journalists condemned the killing and called on the Philippines authorities to identify the assailants and swiftly bring them to justice.
Leonardo Diaz, a columnist at the local Sapol News newspaper and volunteer reporter at Radio Mindanao-Cotabato, was shot multiple times near the town's Kalanawi II village at around 9:00 am, the reports said.
Senior Police Inspector Joan Resurrecion said Diaz died on the spot. Two companions who were with Diaz were injured and taken to a nearby hospital for treatment, reports said. News reports gave conflicting accounts on whether there were one or two assailants, who fled the scene by motorcycle.
"Authorities must quickly apprehend the perpetrators and determine the motive behind the murder of journalist Leonardo Diaz," said Shawn Crispin, CPJ's Southeast Asia representative. "Until President Rodrigo Duterte shows he is serious about protecting journalists, these types of brazen killings will continue in an unbroken cycle of impunity."
Diaz's murder is at least the second attack on a journalist in the country in recent weeks. On July 28, an unknown assailant shot and critically wounded radio commentator Julito Orillandea in the town of Marihatag, also in Mindanao. Police have not announced any suspects or arrests in that crime, according to press reports.
On December 19, an unidentified gunman shot and killed newspaper publisher Larry Que at his office in Catanduanes province's town of Vivac, according to media reports. Que was shot soon after his newspaper published a column he wrote alleging official negligence over an illegal methamphetamine laboratory that police raided in the island province, news reports said. CPJ is investigating to determine if his murder was in direct retaliation for his work.
The Philippines ranked fourth on CPJ's latest Impunity Index, a measure of countries worldwide where journalists are killed and the murderers go free. – A CPJ news alert