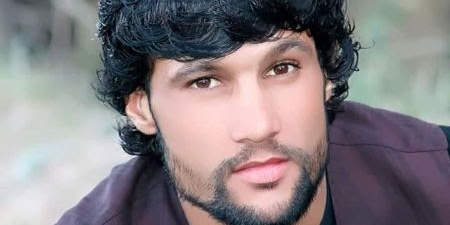 JournalismPakistan.com July 16, 2019


Nader Shah Sahebzadeh, a talk show host for Radio Gardez Ghar, was found killed in the Gardez, the capital of Paktia province in Afghanistan's east.
The International Federation of Journalists (IFJ) stands with its affiliate the Afghan Independent Journalists Association (AIJA) in condemning his murder and demands Afghanistan's authorities thoroughly investigate the case and bring his killers to justice.
Aminullah Amiri, editor-in-chief of Radio Gardez Ghar, told AIJA that Sahebzadeh went missing after leaving his home for friend's house ‪on the evening of Friday, July 12.
Police found Sahebzadeh's dead body in the early hours of Saturday, July 13. Police chief Mohammad Hosman Jahnbaz said it was not immediately clear if the killing was linked to his work or a personal dispute. There was no immediate claim of responsibility for the murder. The Taliban and the extremist group Islamic State have both attacked reporters in the past.
Radio Gardez Ghar employed Sahebzadeh for three years.
According to AIJA, Sahebzadeh's murder was the seventh media worker death recorded in Afghanistan this year. On July 1, a car packed with explosive devices was driven into an area of Kabul, near private broadcaster Shamshad TV. Five men and two women media workers were injured in the explosion, which was reported to be targeting defense and government offices in the area.
IFJ monitoring found Afghanistan was the deadliest place for journalists in the world in 2018. According to the IFJ list of journalists & media staff killed in 2018, 16 journalists and media workers were targeted for their work in Afghanistan in the year.
AIJA has called the Afghan Ministry of Interior Affairs for an immediate investigation into the murder of Nader Shah Sahebzadeh and prosecute the perpetrators.
The IFJ and its affiliates are campaigning for a Convention on the Safety and Independence of Journalists and other media professionals to protect media workers globally.
The IFJ General Secretary, Anthony Bellanger, said: "Last year, Afghanistan was the deadliest country in the world for journalists. This lethal carnage only reinforces our duty to act and hold governments responsible for the lack of investigation for journalists' crimes. We strongly demand the authorities to take urgent action to find Nader Shah Sahebzadeh's killers and end the attacks and violence against journalists in the country. "- IFJ media release/Photo: AFP