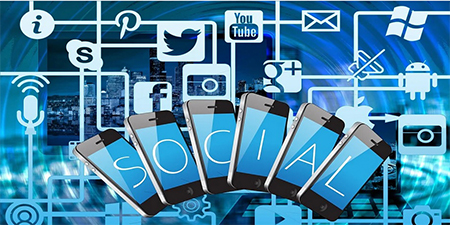 JournalismPakistan.com October 10, 2021


LAHORE—The Punjab government has issued directions to bar college teachers from using social and talking to conventional media, terming it as 'against the rules of service.'
In a notification, the Directorate of Public Instructions (DPI) Colleges, Punjab, stated that no government servant could participate in any media platform except with the government's express permission.
The notification states that it has been observed that government servants often engage themselves with social media i.e., websites and applications that enable users to create and share content or participate in social networking/virtual communities/online groups. While using different social media platforms including Facebook, Twitter, WhatsApp, Instagram, Microblogging, etc., to air their views on a host of subjects, they sometimes indulge in actions or behavior that does not conform to the required standards of official conduct as envisaged in the Rules ibid.
Rule 18 bars a government servant from sharing official information or documents with a government servant unauthorized to receive it or a private person or press.
Rule 22 refrains a government servant from making any statement of fact or opinion capable of embarrassing the government in any document published or in any communication made to the press or in any public utterance or television program or radio broadcast delivered by them.
The DPI also warned that disciplinary action under law/rules would be initiated over any violation of the Punjab Government Servants (Conduct) Rules 1966.