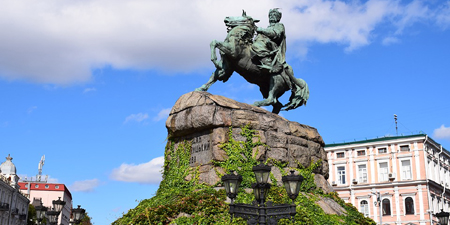 JournalismPakistan.com May 30, 2018


NEW YORK - The Committee to Protect Journalists condemned the killing in Kiev of Arkady Babchenko, a well-known Russian journalist who had immigrated to Ukraine after he and his family received multiple threats, according to news reports.
According to the Moscow-based independent newspaper Novaya Gazeta, where he had worked until 2011 as a war correspondent, Babchenko was shot in the back at the entrance of his Kiev home by an unknown assailant or assailants. His wife found him covered in blood and called an ambulance, but Babchenko died of his wounds on the way to the hospital, the newspaper reported.
"We call on Ukrainian authorities to thoroughly, effectively, and independently investigate the killing of Arkady Babchenko, and to find all those responsible for this brutal, silencing crime," CPJ Europe and Central Asia Program Coordinator Nina Ognianova said. "Babchenko was well known for his critical journalism, and authorities must consider his murder as an attack on press freedom."
At least one journalist has been murdered in Ukraine in the past two years in direct retaliation for his work. Prominent journalist Pavel Sheremet was killed in Kiev on July 20, 2016, when an explosive device detonated under the car he was driving. No one has been convicted of the crime.
Babchenko, 41, was veteran of the First Chechen War who had specialized in covering conflict after his discharge from the military. He covered such conflicts as the 2008 Russia-Georgia war over South Ossetia and the 2010 inter-ethnic violence in southern Kyrgyzstan for Novaya Gazeta and other publications. He was a sharp critic of Russia's annexation of Crimea and its intervention in east Ukraine, according to press reports. He left Russia for Prague in February 2017 after receiving threats and moved to Ukraine in August with his family.
Babchenko had since October 2017 worked in Kiev as a television anchor of the program, "Prime: Babchenko," airing on the Crimean Tatar channel ATR, news reports said. - A CPJ statement