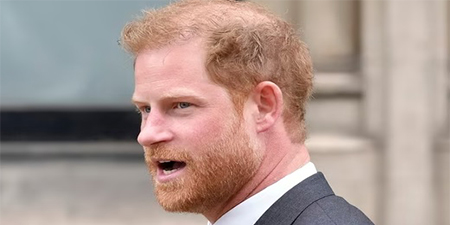 JournalismPakistan.com April 29, 2023


Several high-profile figures in the UK, including Prince Harry, Elton John, and actresses Sadie Frost and Elizabeth Hurley, are taking legal action against Associated Newspapers, the publisher of several of the country's biggest tabloids, including the Daily Mail.
The lawsuit alleges that the company breached privacy by illegally gathering information on celebrities, including bugging phone calls and breaking and entering onto private property.
Associated Newspapers has denied the claims and is attempting to have the case dismissed, arguing that it was brought too late. The case has drawn comparisons to the News of the World phone-hacking scandal, and Harry's involvement comes just months after he published his memoir, in which he was critical of the British press.
The pre-trial hearings will conclude on Thursday, and it remains to be seen whether the case will proceed to trial. Keywords: Prince Harry, privacy violation, Associated Newspapers, lawsuit, British press.
Photo: AP