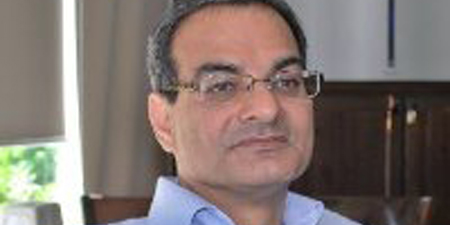 JournalismPakistan.com May 23, 2017


ISLAMABAD - The Pakistan Press Foundation (PPF) has been awarded the Commonwealth Press Union Media Trust (CPU) annual Astor Award.
The award first made in 1970 is one of the oldest and most prestigious in the world. It is presented to an individual or organization that has made an outstanding contribution to the Commonwealth newspaper industry, particularly fighting for press and media freedom.
Lord Black of Brentwood, Chairman of the CPU Media Trust said: "We are delighted to make this presentation to the PPF, which has been fighting for press freedom for five decades. As it celebrates the 50th anniversary of its foundation in 1967, the PPF is a worthy winner which continues to this day to fight for media freedom in deeply hostile media terrain. We salute their courage and their outstanding work."
According to http://cpu.org.uk, the full citation for the award reads:
"Pakistan's unenviable reputation as one of the world's most hostile media climates is sealed by a single, haunting statistic: 73 of its journalists have lost their lives since 2002 while doing their job. Nearly 50 were deliberately targeted – caught in the crosshairs of ethnic, religious and separatist militancy, deeply polarized politics, and hostile government and law enforcement agencies. That is tragic and unforgivable.
"Yet, bravely, the Pakistan media does not keep its head below the parapet to survive. Instead, it keeps the banner of press freedom flying amid the flak. In this, it owes much to the aid and inspiration of the Pakistan Press Foundation, the country's oldest media development organization, founded in 1967 to promote media freedom, journalistic training and improve standards.
"PPF helped spearhead a series of crisis management strategies designed to suit an industry under fire, by protecting media practitioners and ending Pakistan's culture of impunity. It facilitated the establishment of Editors for Safety, a key network of senior editors and news directors, which unites the media against actions involving any individual, title or station.
"As it reaches its 50th anniversary, the ubiquitous PPF has shown itself to be a classically cool head in a crisis. It demonstrates the need to be innovative, inspirational and carry on against the odds, however grave. It is an exemplar to other beleaguered press industries around the world, fighting for freedom of expression as a universal right, and against oppression, from whichever source. In that, PPF embodies the true spirit of the CPU – and is a worthy winner of the Astor Award."
Receiving the Award, Owais Aslam Ali (pictured), Secretary-General of the PPF, said: "I am gratified that the contributions of PPF in promoting and defending press freedom have been recognized by the Commonwealth Press Union. For many decades CPU was the leading organization working for the development of professional, independent and free media in many newly independent countries, including Pakistan. The Astor Award will encourage all of us at PPF to work with greater vigor to meet the opportunities and serious challenges that face the Pakistani media today."