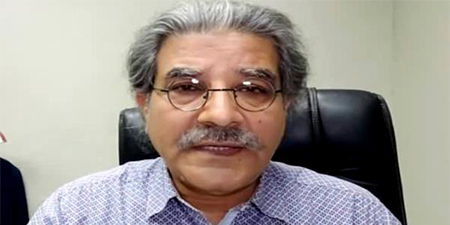 JournalismPakistan.com May 24, 2023


ISLAMABAD—The president of BOL News, Sami Ibrahim, was arrested on Wednesday on Islamabad's 7th Avenue after leaving his office. The arrest is part of a broader crackdown on pro-PTI media that has been taking place in Pakistan in recent months.
BOL News reported that police intercepted Ibrahim and took him away. It was not immediately known where he was taken.
The channel's marketing head, Akash Ram, was abducted in April and remains missing. Prominent BOL journalist Imran Riaz Khan, a popular vlogger, went missing on May 11, and his whereabouts are unknown.
Two other staffers of BOL News, Adeel Zuberi, a product and development head, and finance manager Maalik, were also arrested the other day in Karachi.
The arrests of these journalists and media executives is a worrying development for press freedom in Pakistan, which has already been under pressure in recent years.
The International Press Institute (IPI) has condemned the arrests, saying they are "a clear attempt to silence critical voices." The IPI has called on the Pakistani government to release the journalists and media executives immediately and to respect press freedom.