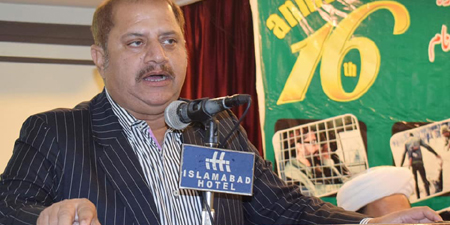 JournalismPakistan.com October 13, 2018


ISLAMABAD - Pakistan Federal Union of Journalists (PFUJ) has strongly condemned the large-scale terminations of staff being made in different media organizations on the pretext of falling revenues.
"The PFUJ has been trying to sort out these issues with All Pakistan Newspapers Organization (APNS) and Pakistan Broadcasters Association (PBA) and offered to form a Joint Action Committee, but it appears some media organizations are out to destroy this effort," a joint statement issued by PFUJ President Afzal Butt and Secretary General Ayub Jan Sarhandi on Saturday said.
"Our offer should not be construed as our weakness as we are ready to go to any length to save and protect the services of our workers."
The PFUJ, which is the representative body of all the trade unions of journalists across Pakistan, has warned that such reductions were unacceptable and the union would fight with full force to stop this process.
"As a first step we will stage sit-Ins outside those media houses who have resorted to large-scale retrenchments or are threatening their workers of sacking them," the statement said.
"We are also going to take action against those organizations that are not paying salaries to their workers."
The PFUJ demanded of the APNS and PBA to take notice of large-scale retrenchments and direct its members to stop this illegal practice immediately.