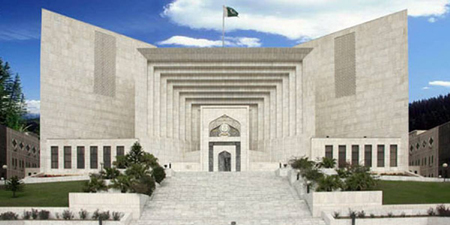 JournalismPakistan.com June 19, 2020


ISLAMABAD—Pakistan Federal Union of Journalists (PFUJ) has hailed the quashing of presidential reference against Justice Qazi Faez Isa.
The union termed the reference "mala fide and an attempt to tarnish the image of a judge of the apex court."
In a joint statement, PFUJ President Shahzada Zulfiqar and Secretary-General Nasir Zaidi said that PFUJ was a party in the case to withdraw the reference against the senior-most judge of the Supreme Court.
"The PFUJ has always stood up for the independence of the judiciary in the past and will remain committed for its independence in the future as well. We will not allow negative tactics against any judge of the judiciary," the statement said.
"Pakistan is on a difficult juncture of history, and we need a proactive and independent judiciary for safeguarding the rights of the people of Pakistan and to resist powers which always try to tarnish the image of the courts and remain opposed to the independence of the judiciary."
The statement added that it was high time for promoting a better image of Pakistan in the world and safeguarding the civil rights of the people of Pakistan. "This goal can only be achieved through an independent and vibrant judiciary in the country. The reference against an honest judge like Qazi Faez Isa has damaged Pakistan's image across the world."