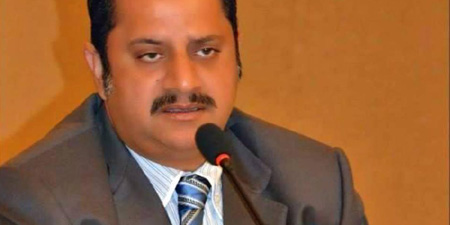 JournalismPakistan.com July 02, 2019


ISLAMABAD — Afzal Butt (pictured), President of Pakistan Federal Union of Journalist (PFUJ) and Secretary-General Ayub Jan Sarhandi, in a joint statement have condemned off-airing of a TV interview of PPP Co-Chairman Asif Ali Zardari on Geo News minutes after it aired Monday.
"This is a severe violation of media ethics and set norms of the broadcast industry, and against the Article 19 of the constitution, which ensures freedom of speech and right of expression," the union leaders said.
They called upon the government to investigate the incident and take stern action against those who issued the instructions to end the broadcast.
"This action has brought a bad name to Pakistan and is being condemned by the international media, human rights organizations, and the public at large.
PFUJ demanded that media freedom, freedom of expression, and right to speech as guaranteed in the Constitution of Pakistan be ensured. The union called for an end to the issuance of instructions and advice to media houses by unknown and hidden hands.