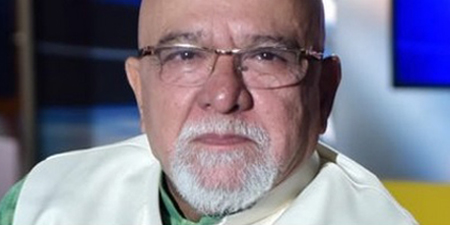 JournalismPakistan.com January 06, 2020


ISLAMABAD—Pakistan Federal Union of Journalists (PFUJ) has strongly condemned the attack on senior journalist Imtiaz Alam's house by unknown armed men in Lahore.
In a joint statement, PFUJ President Shahzada Zulfiqar and Secretary-General Nasir Zaidi said that Alam's home was ransacked and valuables of his wife and daughter looted. The assailants harassed his family while he was abroad.
The union leaders demanded an inquiry into the incident and immediate arrest of the culprits. They called on both the federal and Punjab governments to provide security to journalists and noted that such activities had seen a rise for the last two years.
The leaders also demanded a judicial inquiry into the allegations leveled against Dawn CEO Hameed Haroon, which seems to have sequential linkages of ongoing highhandedness against Dawn media group.
"This raises a serious question as to why an 11-year old alleged (rape) incident has surfaced at a time when unknown groups are attacking the media group and the newspaper circulation is banned in certain areas of the country.